Document Creator¶
Document Creator is an add-on for developing report layouts in Microsoft Dynamics 365 Business Central. It makes report layouts easy to edit, saving a lot of time on report development. By using the intuitive report designer and separation of code and layout, also end-users without technical knowledge can make changes to report layouts.
Designer - Easily edit document layouts yourself!¶
Document Creator includes an easy-to-use standalone report designer, based on proven technology, used in over 50 countries, by over 20,000 users, enhanced with various features tailored to support natural and efficient report development for Dynamics 365 Business Central. The report designer is rich in functionality, as you can see from the following features:
Easily add fields and controls via drag & drop,
Generate barcodes from a field/expression, with support for a large number of barcode types (including, but not limited to, Code39/93/128, EAN-8/13/128, UPC-A/E0/E1 and QR codes)
Preview changes directly with data from Dynamics 365 Business Central,
Export to various output file formats (including PDF, Word, Excel and HTML),
Use advanced controls, including Scalable Vector Graphics (SVG), Subreports, Shapes, Charts and Rich Text.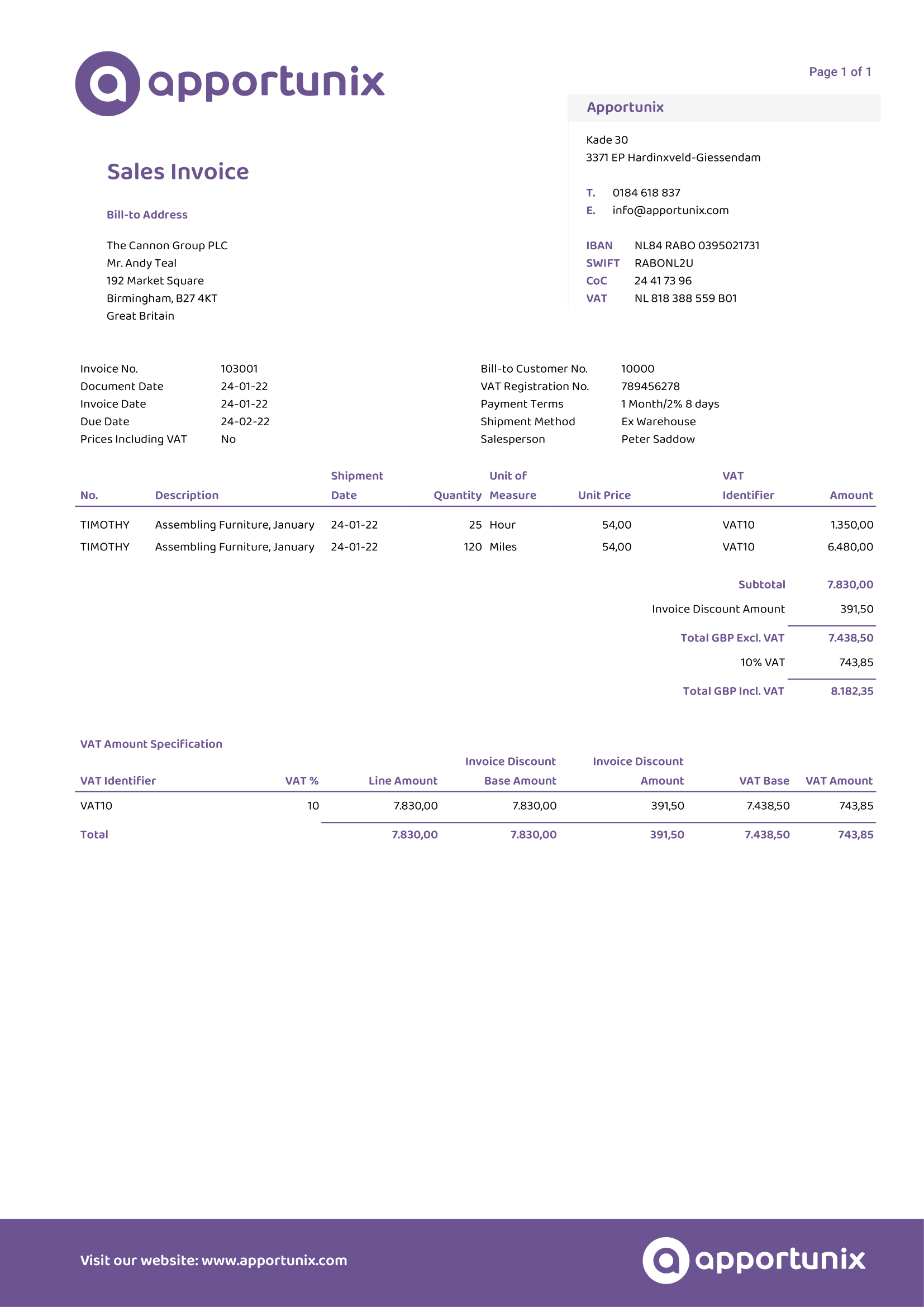 Dataset Extensions - Easily add and use new fields in your document layouts!¶
With the Document Creator Dataset Extensions feature it is possible to add columns, labels and data items directly from the client. No need to develop any report(extension) objects just to add fields to existing reports.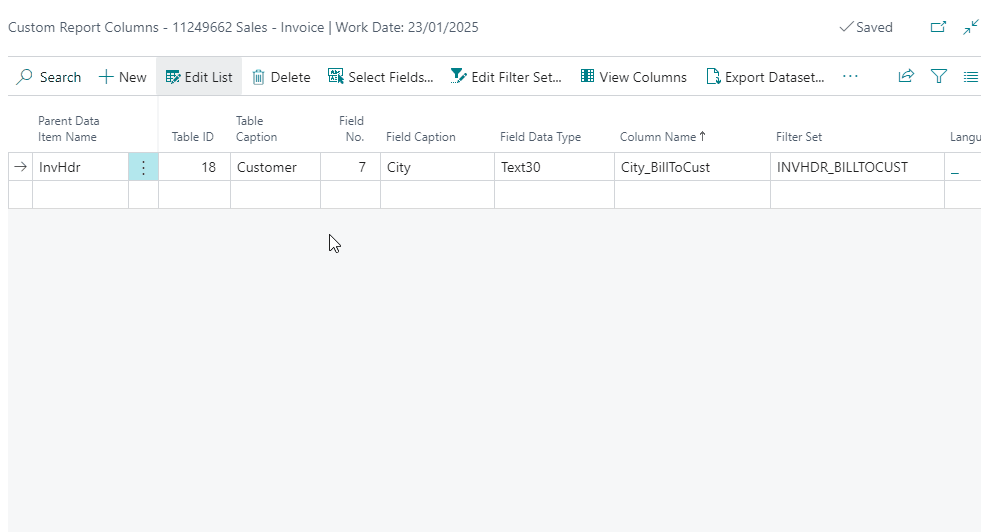 Report Translations - Label translations editable directly in Business Central!¶
Document Creator includes a Report Translations feature which supports the development of multilingual reports adding translations as data. Running reports that utilize this feature will automatically populate the translation table with new records for missing translations. Report translations can be flexibly edited by end-users on the Document Creator Translations page.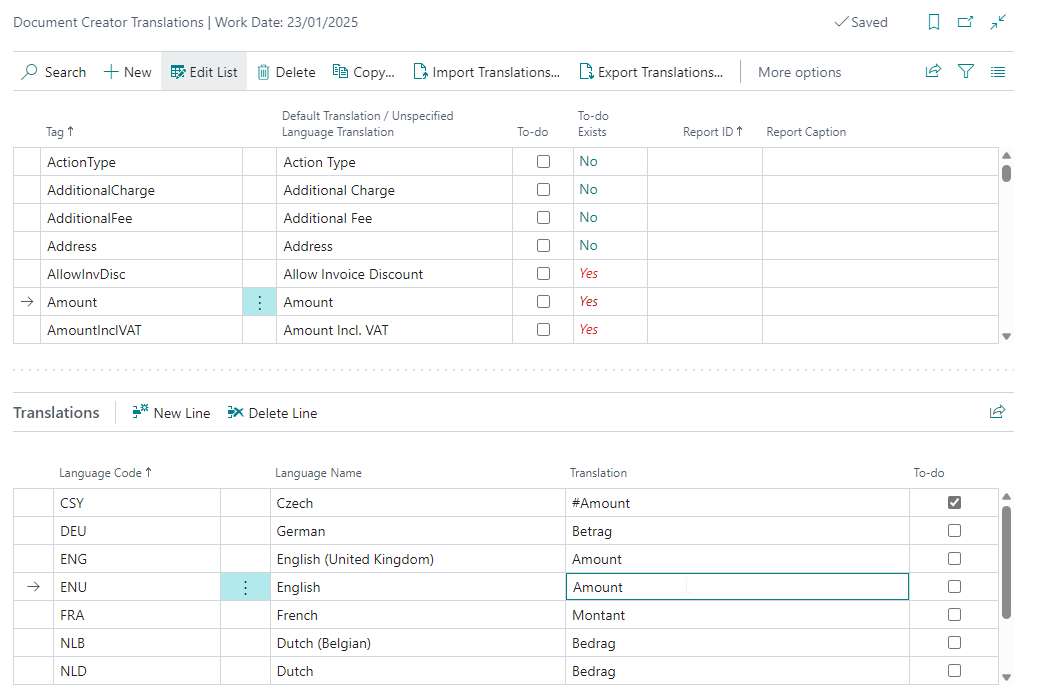 Export Profiles - Stationeries, interactive PDF forms, and more!¶
On top of that, Document Creator Export Profiles can be used to fine-tune export settings for reports with a Document Creator layout. Export reports as interactive PDF forms, change the quality of images and vector graphics, or apply PDF stationeries or appendices to your PDF documents.
Apportunix Report Selection - All report and layout selections in one overview!¶
And finally, the Apportunix Report Selection page allows one to manage all document report selections in a single page. No more navigating through various pages and clicking through them to set up report selections.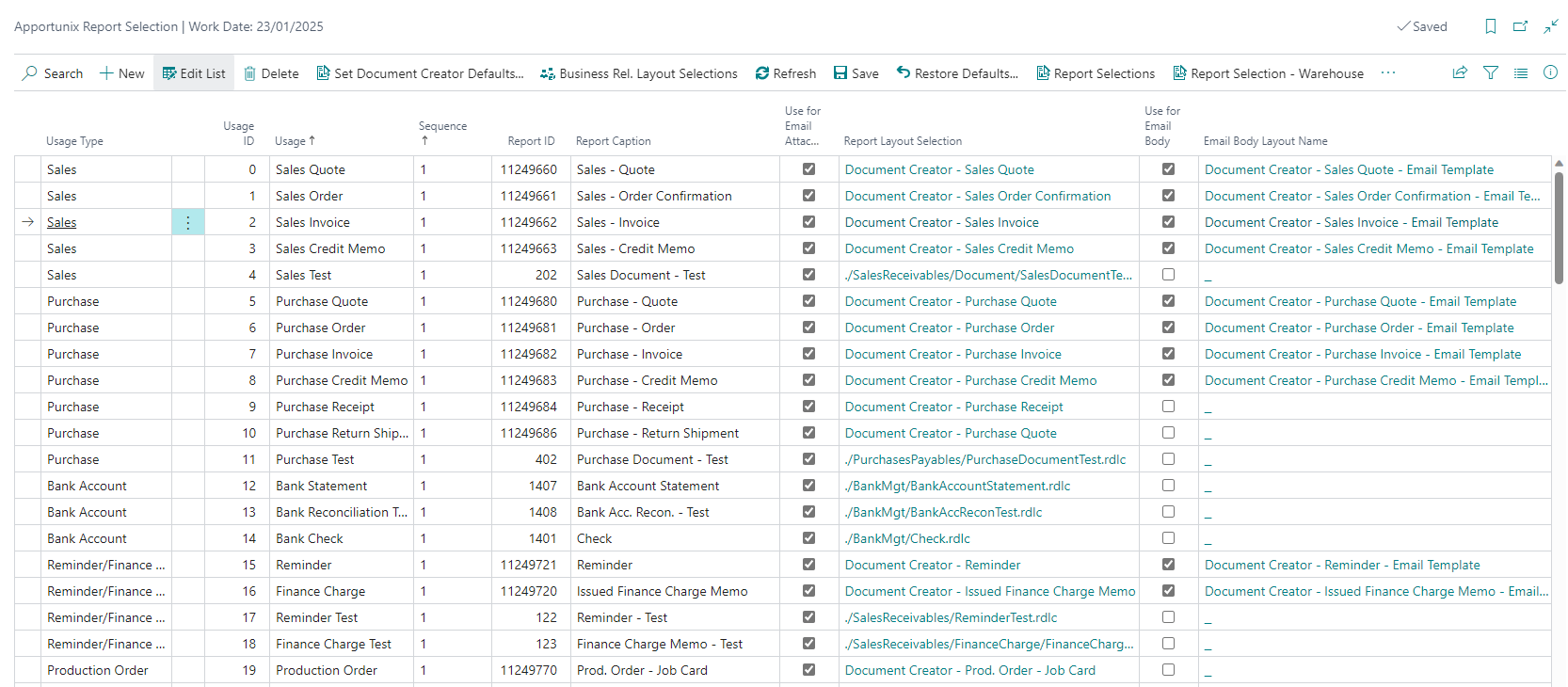 Learn more about how to set up and use Document Creator:
---
Last update:
August 3, 2023